---
What we do
We help businesses and individuals close the gap between their performance & potential through a wide range of funded leadership & management development.
Management Apprenticeship Grading
What is the new grading system for Apprenticeships in Management? We take a look at the new Management Apprenticeship Grading in more detail…
Management Apprenticeship Grading
Across all assessments, the Management Apprentice will be marked based on:
Evidence of their performance against the requirements of the job role
Their approach to work and learning, and completion of set tasks
The working relationships they have built, and evidence of their interpersonal skills
Management Apprentices must gain a minimum of 50% in each of the assessments to pass the overall assessment

Grades will then be awarded as follows:
0 – 49% Fail
50 – 59% Pass
60 – 69% Merit
70% + Distinction
---
What does an End Point Assessment look like in a
Management Apprenticeship?
End Point Assessments are the key change to the new Apprenticeship Standards in Management.
An End Point Assessment (EPA) takes place on completion of an Apprentice's programme of learning and is an assessment of their skills and knowledge against the criteria laid out in the Apprenticeship standard.
But what do they involve?
A guide to what is involved in a Management Apprenticeship End Point Assessment (EPA)
Management Apprenticeship - Level 3 Team Leader/Supervisor EPA

20% portfolio of work – a mixture of video and audio evidence and written documents that prove the application of on-programme learning.

30% online knowledge test – a demonstration of leadership and management skills and knowledge through a series of questions and different scenarios.

30% competency based interview – a 121 interview using structured questions to assess the understanding and application of knowledge and soft skills, behaviours and personal leadership style.

20% professional discussion – a detailed discussion around personal and professional development and how this has been applied to improve performance in the workplace.


Management Apprenticeship – Level 5 Operations/Departmental Manager

20% portfolio of work – a mixture of video and audio evidence and written documents that prove the application of on-programme learning.

20% work-based presentation – a 15 minute presentation describing the work based project, followed by 15 minute Q&A.

30% online knowledge test – a demonstration of leadership and management skills and knowledge through a series of questions and different scenarios.

20% competency based interview – a 121 interview using structured questions to assess the understanding and application of knowledge and soft skills, behaviours and personal leadership style.

10% professional discussion – a detailed discussion around personal and professional development and how this has been applied to improve performance in the workplace.
---
The huge rise of Management Apprenticeships…
The number of new people starting Higher Apprenticeships in Management continues to rise with over 83% of all 25+ Higher Apprenticeships currently in Management.
This trend is not a new one with Management Apprenticeships increasing rapidly since 2002/03, soaring from around one per cent to over 10 per cent in 2015/16.
But why are Management Apprenticeships becoming so popular?
When looking into Apprenticeships in Management it's easy to see why they are becoming so popular…
They are designed by employers to meet the precise needs of employers
They attract available funding available through government
They can be delivered entirely in the workplace ensuring minimum disruption to the business
They include workplace projects that drive increased performance and productivity
They ensure a rounded programme of skills and knowledge development that is applied in the workplace
What levels are available?
The new Apprenticeship standards are available at the following levels at t2 group
Level 3 Apprenticeship Standard in Team Leading
The Level 5 Apprenticeship Standard for Departmental and Operations Managers
For more information please contact enquires@t2group.co.uk
---
The differences between Apprenticeship Frameworks in Management and Apprenticeship Standards in Management.
Traditional Management Apprenticeships were delivered through a framework, which involved a Technical Certificate, National Vocational Qualification and Essential or Key Skills in areas such as English and Math's.

New Management Apprenticeships are delivered through a standard, the key difference being that qualifications (apart from English and Math's if required) are not mandatory. The main focus of the new Apprenticeship Standards in Management are to ensure that the individual develops the skills to be able to pass an End Point Assessment (EPA) to prove their competence.

To find out more information on these Apprenticeships in Management click the links below:


---
Women Transforming Leadership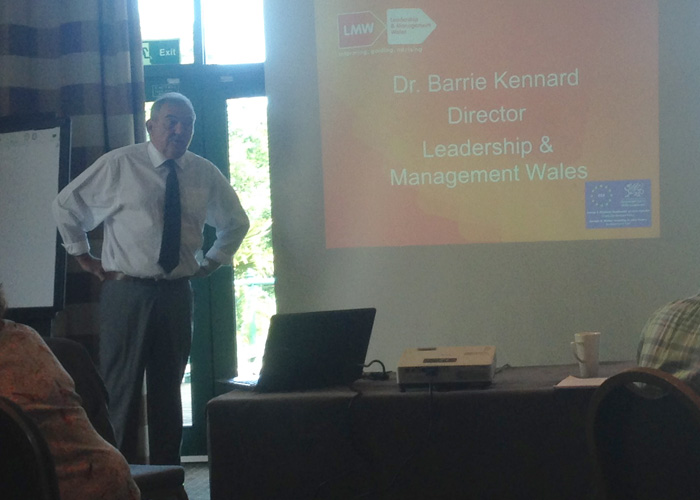 At t2 group we have launched a Women in Leadership Program. The course is specifically designed for women executives who are or soon to be, the rising stars in their organisations and who are looking for ways to excel in their next career challenge
Dr Barrie Kennard, Director of Leadership and Management Wales joined our Women in Leadership group at The Vale Resort to discuss the benefits of a more diverse workforce. Barrie shared his experiences of leadership and really inspired the group to take positive actions.
One of Barrie's key topics was around Emotional Competence. Barrie described Emotional Competence as the result of embedding Emotional Intelligence into your every day practices and the group came up with some good ideas of how they could improve this in their own management styles.
Thanks Barrie for inspiring this group of managers.
At t2 group we are able to create bespoke leadership and management training leading to a wide range of leadership and management qualifications to meet your precise needs. One of our senior trainers will be happy to meet with you to uncover the real challenges you are facing and develop a tailored solution.
If you are interested in finding out more, please contact us on 02920 799133
---
t2 group achieves LMW quality award
t2 group has proudly achieved the Leadership & Management Quality Award from Leadership and Management Wales.
The LMW's award represents the first definitive standard for training providers offering leadership and management development to companies and their employees. Those who gain the award become part of a select group of training providers who demonstrate best practice and maintain the highest standards.
Leadership and Management Wales was formed to support businesses in developing their leadership and management development skills, enabling them to increase efficiency and help grow the economy in Wales through raising standards amongst training providers.
t2 group's director Rob Marr said: "We are delighted to be recognised as being one of the best training providers in Wales. We pride ourselves on delivering a high quality service to our clients and it is pleasing to have this acknowledged by an independent organisation such as Leadership & Management Wales."
---
Green Dragon Environmental Award
We have been successfully re accredited with the Green Dragon Level 2 environmental award. This is down to our consistent performance in reducing our environmental impact as a company.
Green Dragon is a stepped Standard recognising effective environmental management. The Standard offers an environmental management system relevant to the specific needs of companies and organisations and rewards actions taken to achieve environmental improvements.
Thanks to those of you who have worked hard to help us achieve this.
Please keep on
Reducing, Reusing & Recycling!
---
It's all about supporting our local community
On Sunday 7th July t2 group entered two teams into the Portishead Raft Race. Wales Apprenticeship Team (in red) and England Apprenticeship Team (in blue).
The sun was shining down on this year's annual raft race as teams made a mad dash across the water to be first past the finishing line. Our teams took to the water to race their way across the lake, round the island and back the shore, watched by a crowd of several thousand.
This year's raft race attracted 31 entries, with rafts crafted by local school children, businesses and community groups.
The raft race is great fun and the whole community looks forward to it. t2 group are very supportive of any local community event and have helped raise money for numerous charities.
Group Sales Manager, Mike West commented "The raft race is a great way of raising funds for the Portishead Lifeboat and various other local charities and community groups".
---
Change to Funding
Yesterday, it was announced that Welsh Businesses in the private sector with nine or fewer employees are now able to access £1000 worth of funding for accredited general training.
Funding available has doubled from up to £500 to up to £1000 through the Workforce Development Direct Application route. The amount awarded must then be matched by the organisation.
For more information on eligibility please visit the LMW website.
Ref: LMW Website
---
t2 group recommend iThoughts HD
iThoughts HD is an app for creating smart-looking Mind Maps on an iPad. It's especially useful if you need to show a Mind Map as part of a presentation or document, or if you want to share your Mind Maps with others in a team meeting.
iThoughts HD is a really useful app for creating professional-looking Mind Maps. It's easy to create basic Mind Maps, and the app includes many powerful additional features, too. However, you might not find it useful if you aren't used to taking notes electronically, or if you need to collaborate, over the Internet, on Mind Maps in real-time. It can also be difficult to process lots of ideas quickly with the app – for example, in group brainstorming sessions. In these situations, you may find it easier to capture notes on paper first, and then use the app to present your ideas.
For more information visit ithoughts
---
The largest shake-up of GCSEs in a generation
With exams already an anxious time for pupils and parents, students sitting their GCSEs in England in 2017 will be the first to experience a new version of the exam after the Government confirmed its much-talked about plans to reform the system.
On 11th June Education Secretary Michael Gove announced an overhaul of GCSEs in England. From 2015, GCSEs will move from coursework to exams at the end of two years and will be graded from 8 to 1, rather than A* to G.
Wales and Northern Ireland are keeping GCSEs and are not adopting the changes proposed for England. The changes mean that in two years' time, Wales, England, Northern Ireland and Scotland will all have diverse exam systems for 16-year-olds.
At the same time, England's exams regulator, Ofqual, published proposals to revamp the structure of GCSEs which will see coursework severely reduced in most subjects, and a brand new numerical grading system.
Key changes from autumn 2015 (England)
Changes will initially be for nine core GCSE subjects
Grading by numbers 8-1 rather than by the current letters A*-G
No more modular courses, instead full exams taken at the end of two years
Controlled assessments (coursework done under exam conditions) will be scrapped
Exams to be based on an essay-based system
Pass mark to be pushed higher
Initially the reforms will apply to a group of core subjects - English language and literature, maths, physics, chemistry, biology, combined science, history and geography.
"Simply making exams harder does not guarantee higher standards or mean that students will be prepared for a job" Brian Lightman, ASCL general secretary*
Students will begin studying these revised GCSEs from autumn 2015 and the first candidates to take the exams will be in summer 2017.
The new GCSEs will push for an essay-based exam system, similar to O-levels, taken by pupils until the late 1980s.
t2 are a leading training provider in Wales, South West, Midlands and the South East of England, offering a wide range of Apprenticeships to people of all ages. t2 are one of only a small number of private training companies to have achieved the prestigious 'Grade 1 – Outstanding Provider Status' by Ofsted for the quality of our services.The training provider's mission is to help businesses close the gap between their performance and potential through a wide range of funded recruitment, Apprenticeships and training packages. For further information on Apprenticeships contact t2 today.
*BBC news
---
Unique challenge to design new facebook app to help young people apply for Apprenticeships is launched
Young budding creatives will be given the chance to design and develop a brand new app or game for the National Apprenticeship Service in a unique challenge launched today.
The challenge, which will culminate in a prototype Facebook app or game being launched in August, offers the chance for developers aged 16-24 to receive up to £13,000 of funding to turn their ideas into reality.
The 'Can you hack it as an apprentice' design challenge aims to help increase the number of young people starting Apprenticeships and respond to employers calling on young people to improve the quality of their Apprenticeship applications. As part of a wider campaign, the aim of the app or game is to raise awareness of Apprenticeships and help improve the quality of applications.
Rather than following a traditional route of appointing a creative agency to develop the new app, the National Apprenticeship Service will tap into the talent and creativity of young people to ensure the resulting design is developed by young people, for young people.
Individuals and teams who wish to submit an entry for the competition can do so by downloading the entry form and guidelines from www.Apprenticeships.org.uk and submit their entry by 5pm on Friday 24th May.
A panel of judges from the creative industries will then select a shortlist of the five best ideas, with each developer receiving £3,000 to develop their design into a prototype beta version. Following testing, the most successful developer will then receive a further £10,000 to develop their app or game into a fully functioning product, which will be launched via the National Apprenticeship Service's Facebook page in August.
David Way, Executive Director, National Apprenticeship Service said:
"We want to do more to help young people submit high quality applications for Apprenticeships and this project will support them to do that. I encourage any young person, or group of young people who are passionate about the digital world and helping young people to fulfil their potential, to submit an entry."
Up to 17,000 quality Apprenticeship vacancies are available online at any one time at www.Apprenticeships.org.uk, allowing young people to earn while they learn in a real job, gaining a real qualification and a real future.
---
Vote for your Learner and Employer of the year! The VQ Awards 2013 are now open to nominations!
VQ Day 2013
The VQ Awards 2013 are now open to nominations!
There are two awards: Learner of the Year, and, new for 2013, Employer of the Year.
The awards celebrate the exceptional achievements of vocational learners, past and present, from across the UK. Awards will be presented in Wales, Scotland, England, and Northern Ireland.
To nominate an outstanding learner, simply download the nomination form HERE
Let's make VQ Day a day to remember and celebrate vocational success together!
The deadline for submissions for both VQ Awards is 3 May 2013.
Diwrnod VQ 2013
Mae Gwobrau Cymwysterau Galwedigaethol Gwobrau VQ 2013 bellach ar agor i enwebiadau!
Mae dwy wobr: Dysgwr y Flwyddyn ac, yn newydd ar gyfer 2013, Cyflogwr y Flwyddyn.
Mae'r gwobrau yn dathlu cyraeddiadau eithriadol dysgwyr galwedigaethol, ddoe a heddiw, o bob cwr o'r DU. Caiff gwobrau eu cyflwyno yng
Nghymru, yr Alban, Lloegr a Gogledd Iwerddon.
I enwebu dysgwr rhagorol, lawrlwythwch y ffurflen enwebu YMA
Gwnewch yn siŵr bod Diwrnod VQ yn un i'w gofio a gadewch i ni ddathlu llwyddiant galwedigaethol gyda'n gilydd!
Y dyddiad cau ar gyfer cyflwyno enwebiadau ar gyfer y ddwy Wobr VQ yw 3 Mai 2013.
For more information visit the VQ Day website
---
High tuition fees boost Apprenticeships applications with Business Administration being the most popular in 2012
In the wake of rising university fees Apprenticeships are becoming increasingly popular with both students and recruiters. Universities have seen a downturn in applications and it seems that students are starting to look at options outside of the university route.
For recruiters, taking on people straight from school offers the chance to mould young people in the way of their business. For students, they offer a realistic alternative to what has become the usual next step. The chance to 'earn while you learn' has become more and more popular meaning that school leavers can get straight into paid employment.
The real sign that Apprenticeships are gaining momentum and popularity is the sheer volume of applications and vacancies. New data shows there were almost 1,127,000 apprenticeship applications submitted and 106,510 vacancies advertised online in 2012.
The research also reveals that the most popular apprenticeship was in business and administration.
July was one of the most popular months to apply for an apprenticeship, generating 124,770 applications. Meanwhile, Thursday 16 August (A-level results day) was the most popular day to apply, with nearly 5,730 applications submitted.*
The research showed that overall there were more than 10 applications submitted online for every vacancy.
t2 have certainly seen a rise in both applicants for Apprenticeships and employers offering the vacancies. This is giving us a wider audience to cater for and in turn helping us place many more individuals into apprenticeship schemes that are best suited to that individual.
We post all of our vacancies on the t2 apprenticeship facebook page so find us on Facebook to see if there is a vacancy for you! Alternatively, follow us on Twitter to find the latest vacancies.
*Statistical references – The Guardian
---
---